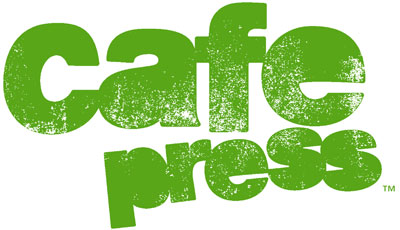 CafePress is an online retailer of personalized and custom promotional items.  Anyone can log on to Cafe Press and choose from dozens of different products such as clothing (t-shirts, sweatshirts, tanks, hoodies, hats, pajamas etc…), tote bags, key chains, glasses, mugs, water bottles, stationery, just to name a few.
If you're looking for a fantastic offline marketing strategy, get a really good graphic image of your company logo and start producing promotional items with your company logo or slogan on it.  Get a personalized water bottle with your company logo on it.  When you go out on your regular errands, make sure you're wearing your company logo on your shirts, hats, or jacket.
Every company has stationery.  But why just stop at letterheads that you can simply print on your own home laser jet?  Wouldn't it be fun to have a calendar on your wall with a bunch of photographs of company functions, parties, gatherings, inspirational quotes, or motivational images?  How about a customized calendar with your product images that you can give away as gifts to some of your clients or potential clients and customers?  You can even give these promotional items as gifts to your company employees, club membership, or organizational downline.
The best thing about using CafePress to produce your promotional items, is that there are NO minimum quantities required to run your job.  You can order one calendar (or any of their hundreds of products), or six dozen.  It doesn't matter.
I almost forgot another great feature of CafePress… you can create your own online company store and make money on your customized promotional items!  Consider this, you have your own company and your own logo, and maybe even your own company slogan.  Now, you can go to CafePress and create a whole bunch of your own promotional items and put them together in a company store where ANYONE can purchase your customized merchandise.  CafePress shows you how much they will charge you to produce each item and ship it for you, and you decide how much you want to charge over and above that cost as your profit.  For example, if CafePress is going to charge you $16 to produce one of your company t-shirts and ship it to your customer, you can add that t-shirt to your company store and charge $19 and make a $3 profit.  Now, that may not sound like enough to retire on, but if you consider filling your store with a full inventory of merchandise and you're going to profit from the sale of each and every item… NOW, you're talking about extra income!
You might also consider using your CafePress store as a revenue source for a fund raiser for any charitable organization that you might be a part of or want to work with.
Recommended Resources